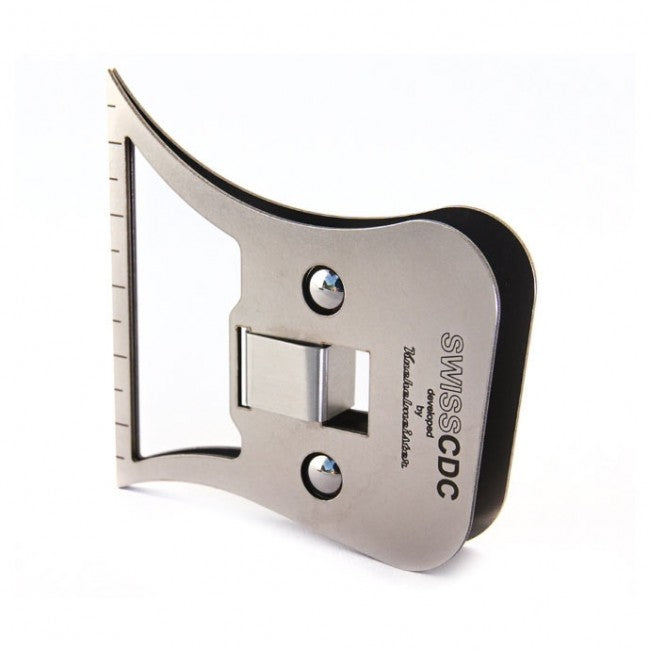 After we have made a wide range of diverse very good fly-tying materials available to you, we made an effort to produce a fly-tying tool reflecting the quality of our fly-tying materials. 

Our employee Christian Kuchelmeister thought a lot about design and practical application and developed a tool in an unrepresented quality and function.

Now we can present you the result of our efforts: our "multiclamp". The modern material clamp is made of high-strength stainless steel. The surface is not dazzling. The design is modern but at the same time trimmed for functionality. The clamping range is open so that it is possible to bundle up and work on the trapped material with your thumb and forefinger without any other tools. The jaw is pointed shaped thus it is possible to go directly into the deer hair. Therefore you can take it over the entire jaw width into the dubbing loop. Moreover, artificial material like craft-fur or fake-fur can be picked up directly out of the mat into the clamp. Thus, our multiclamp can be used not only for traditional fly-tying with our CDC materials. So, we address also fly-tiers who must get much artificial material into the loop by tying streamers. A ruler in a 5-mm graduation is lasered on at the jaws so that the material can be tied in in the same amount every time. Another advantage has our multiclamp while using coarser hair dubbing. The loose hair can be picked up from the table because of a small radius at the clamping edge.

Our multiclamp is a non-daily multifunctional tool exceling the quality of previous tools. A tying tool in Swiss quality.
Summery of the advantages:

- High-strength non dazzling model
- High quality, whole clamp is made of stainless steel
- High clamping force
- Open clamping range
- Material can be picked up directly out of the hide
- Material can be bundled up directly through the open clamping range
- Ruler at the jaws so that the amount of material is the same every time
- Loose hair can be picked up directly from the table