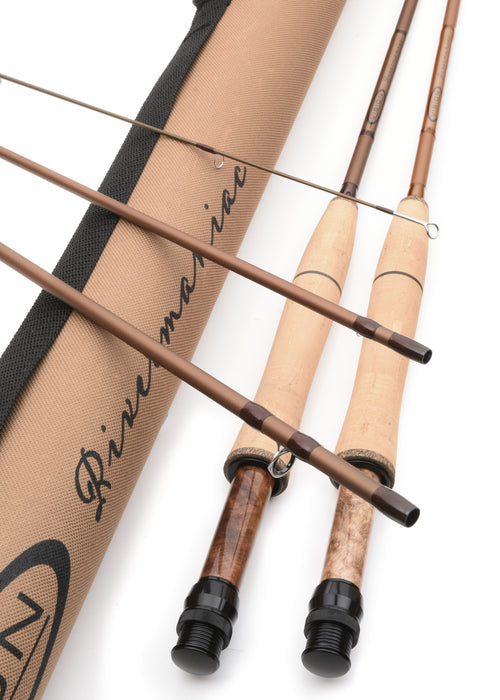 The NEW Vision Rivermaniac 👊 these amazing new 9'0" rods come in four weights, from #3 to #6, and are designed specifically with the dry fly fishing in mind.⁠ We have given you the choice between two actions to suit your preferred style and required presentation.⁠
⁠
Rivermaniac Medium: Explicitly designed to deliver your dry fly with the utmost delicacy, offering the ultimate presentation. Perfect for intimate rivers, close quarters fishing, roll casts, and a softer presentation style.
⁠
Rivermaniac Fast: A series of fast-actioned rods designed to deliver your fly with pinpoint accuracy in even the toughest of conditions! These fast-actioned blanks are for anglers that like some backbone to their outfit. A rod that allows you to get the fly where it needs to be no matter what the weather conditions.⁠
FEATURES
Medium and Fast action rods
4-piece rods
Half wells in #5 weight and lighter
Small half wells with a fighting butt in 9' #6