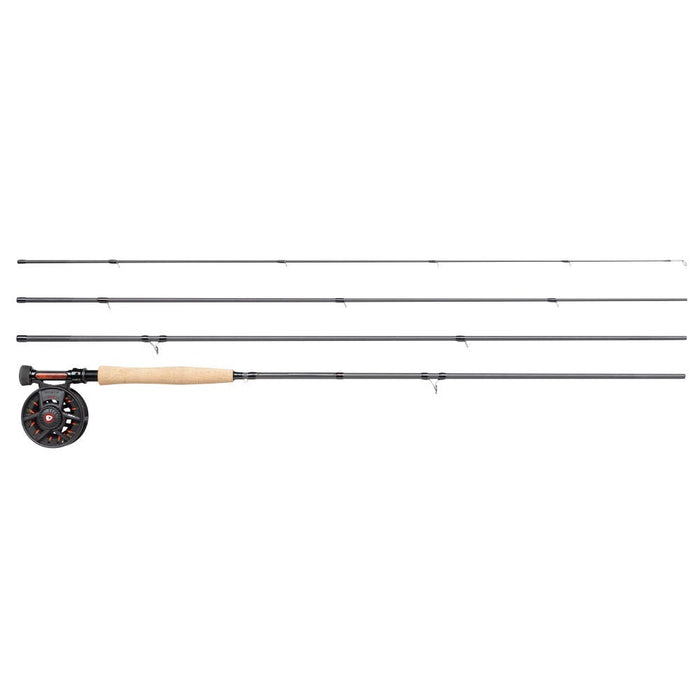 GREYS FIN EURO NYMPH COMBINATION OUTFIT
A ready-to-go combo outfit designed by current FIPS World Champion, Howard Croston, for the demands of the modern Euro nymph fisher, featuring a perfectly balanced rod, reel and low diameter nymphing line.
The rod is built with a flexible tip action for casting out weighty nymphs with accuracy and feel and is paired with Greys' all new Fin fly reel. If you're thinking of taking your first steps into the world of modern river nymphing, this combo is the perfect place to start!
High quality Fin 4 piece Euro nymph fly rod
Downlocking reel seat
Fin enclosed frame disc drag fly reel
Low diameter Euro nymph fly line
All supplied in a convenient rod & reel travel case.